11/06/2022 –
Lubricant specialist shows its expertise around wire drawing
Always right up to date
At the trade fair "wire" trade visitors can convince themselves of the broad cooling lubricant portfolio for the wire drawing industry. Zeller+Gmelin will focus on its latest drawing concentrate "Multidraw CU MF T" for the medium and fine drawing of copper wires.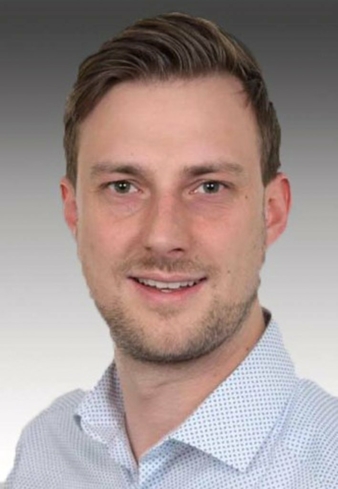 The German wire drawing cradle of Central Franconia, the Upper Palatinate and the Märkische Kreis are still strongholds of wire drawers today. "We see a lot of potential for our wire drawing products in this country, but experience shows that many trade visitors from abroad also come to the 'wire'," knows Markus Mühleisen, who has already been to several trade fairs as Strategic Business Unit Manager of Zeller+Gmelin. Zeller+Gmelin supplies a comprehensive range of cooling lubricants for wire production and can now look back on more than six decades of lubricant know-how in the wire drawing segment. Whether wire drawing fluids for continuous cast wire rod, copper and aluminium alloys or for steel, stainless steel and steel cord - at Zeller+Gmelin, wire drawers will find a suitable lubricant for almost every application. The Research and Development in Eislingen works closely with customers and is constantly developing innovative solutions for users.
Cleanly drawn
One of the latest wire drawing agents is "Multidraw CU MF T" for copper wire production. The drawing agent concentrate for medium and fine drawing is water-miscible and, according to Zeller+Gmelin, is also ideally suited for drawing tinned wires in addition to bare copper. "Our new type of copper wire drawing agent is designed for drawing up to 0.07mm diameter and is characterised by its excellent lubricity with a very low foaming tendency," according to product manager Markus Mühleisen's practical experience at user companies. "In addition, its innovative formulation ensures excellent long-term stability of emulsion and pH value."
wire 2022, hall 9 booth A 19
Zeller+Gmelin GmbH+Co. KG
Schlossstrasse 20, 73054 Eislingen/Fils, Germany
Contact person is Andreas Rascher
Tel.: +49 7161 802-352
a.rascher@zeller-gmelin.de
www.zeller-gmelin.de
About Zeller+Gmelin
Zeller+Gmelin GmbH+Co. KG, founded in 1866, employs over 900 people worldwide, almost half of whom work at its headquarters in Eislingen. With its 16 subsidiaries, the medium-sized company operates worldwide. The product portfolio is divided into the divisions lubricants, industrial chemicals and printing inks. The high-quality products occupy a leading position on the international market. Zeller+Gmelin offers individual and holistic solutions from a single source, from research and development to production. The high proportion of R+D is reflected not least in the fact that around 20 percent of the employees in Eislingen work in this area in order to permanently develop and optimise the innovative products in line with market and customer requirements.