29/06/2022 –
Automation, Standardisation, Digitalisation
Wiring harness sector must focus on these trends
Wiring harness manufacturers are facing major challenges. The high demand for electric cars in particular is making wiring harnesses more important and system-critical than ever before.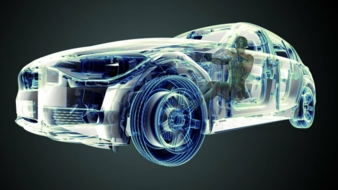 This is creating great opportunities, but also new challenges, for manufacturers. DiIT – a specialist for integrated software systems used in wiring harness production explains three trends that wiring harness manufacturers need to look out for this year.
1. Wiring harness manufacturers rely on high-voltage wires for automation.
The breakthrough of e-mobility has led to a rapidly increasing requirement for high-voltage wires. "Productronica 2021", the world's leading trade fair for the development and manufacture of electronics, demonstrated that wiring harness manufacturers are looking for ways to automate the processing of these complex multiple-core wires with additional shields. Relevant systems with several interlinked processing stations generated great interest. In addition to throughput, automated quality control – for example with vision systems – has an important role to play in these systems. It must also be possible to connect the systems to Manufacturing Execution Systems (MES) in order to supply them efficiently with orders and provide quality data transparently.
2. Interface standardisation is finally gaining momentum.
Manufacturers of wire processing machines are still continuing to define their own interface specifications. This means that the integration of machines into a MES system frequently incurs considerable expense. In the past this could still be tolerated given that to date only a few machine types are being used in the wire processing sector. However, with increasing automation this situation is not sustainable over the long term. The era of proprietary interfaces in the wire processing industry must finally be consigned to the past. At the end of 2021, therefore, a VDMA working group was formed to develop a sector standard on the basis of the OPC/UA industry standard.
3. The sector is paving the way for consistent digital twins.
Many wiring harness manufacturers are already working with digital twins which are deployed in almost every step of the engineering and manufacturing process. However, what has been lacking up to now, is consistency. Every step uses its own digital twin that operates independently from others. However, to enable consistent traceability and quality assurance, the information model of a wiring harness must be usable across and throughout all these steps – from engineering through installation and ideally even to the use of the wiring harness in the vehicle. In the "Arena 2036" research campus, an innovation platform for the mobility and production of the future, renowned vehicle manufacturers, wire harness producers, machine manufacturers, software companies and other companies have joined forces to advance the development of consistent digital twins.
"Electromobility is promising wiring harness manufacturers a bright future," explains Bernd Jost, managing director of DiIT. "But to participate they must do their homework. Without further automation, standardisation and digitalization the sector will not be able to meet the increasing requirements which go hand in hand with this change in importance of their products."
DIIT GmbH
Justus-von-Liebig-Ring 11a
82152 Krailling, Germany
Contact person is Patricia Lange
Tel.: +49 89 893250-0
patricia.lange@diit.de
www.diit.de
About DIIT
DIIT GmbH, headquartered in Krailling near Munich, Germany, is a leading worldwide supplier of integrated software solutions for manufacturing execution systems (MES), customized wiring harness production and logistics. The competencies of DIIT grouped into the "4Wire Solutions" software suite are mainly used in the production of wiring harnesses and wiring sets, not least in the automotive industry. Through digitization of value chains, the company's innovative software optimises and controls complex manufacturing and logistics processes. It also supports quality assurance and improves traceability. DIIT was founded in 1990, has a subsidiary in Berlin and is also represented in the key markets of Mexico and China. The company offers a comprehensive range of services – from consulting through project management to customer-specific implementations and training courses – for both international corporations through to smaller customers. DIIT's Support Line is available 24 hours a day, 365 days a year. Part of the Schleuniger Group, DIIT operates as an autonomous company. Schleuniger is a global technology group and a leading supplier in the wire processing industry.