01/04/2019
World firsts for the wire and tube forming industry
In 2019, the Wafios Group organises once again an in-house exhibition at the premises of Wafios Umformtechnik in Wuppertal/Germany. The twelfth edition will be larger than any of the previous ones. There will be more co-exhibitors and more innovations on exhibit. The event will be staged from May 8 through 11.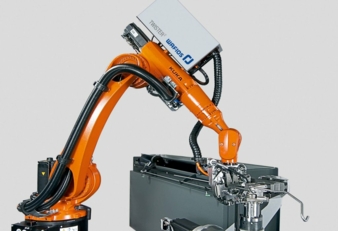 As the parent company, Wafios AG has invited not only Wafios Umformtechnik but also other companies from the Wafios Group to this year's in-house exhibition. Wafios Tube Automation, Witels-Albert and E.W. Menn will exhibit as well as twelve co-exhibitors from the wire and tube forming industry. For the first time, there are 1,400m² of exhibition space available for information booths and 20 exhibition machines. The in-house exhibition 2019 will be bigger than ever before.
New for visitors this year is the division of wire and tube processing machines into two halls. "This underlines the increasing importance of our tube processing machinery," emphasises Uwe-Peter Weigmann, member of the executive board of Wafios AG. Since the lectures held at previous in-house exhibitions had been very well received by visitors, the range of topics has been extended. A large block of lectures on new spring, wire and tube forming technologies will be complemented by presentations on current topics such as "Industry 4.0" and "E-Mobility". The latter has been included because the demand for new formed parts for electric motors and busbars is rising enormously. Wafios is developing new production solutions for both. Last but not least, a guest speaker from the Metal Forming Faculty of the University of Siegen will hold a lecture on "Cyber Set-Up 4.0 – Expert to Go".
Among the world firsts are the wire bending machine "BM 36" for producing large quantities while meeting high quality demands, a new system for measuring the straightness of rods straightened by straightening machines as well as the spring end grinding machine "G660" for wire diameters up to 12mm featuring automatic feeding of springs during the grinding operation. With the "F 30", Wafios presents a compression spring coiler designed for more flexibility, an enhancement of the reliable "Eco Coiler" series, now equipped with the "WPS 3 Easy Way" programming system.
The new "Twister²" concept is a highlight among the tube bending machinery. Several production cells can be seen live in Wuppertal. They feature an integrated robot which makes them so very special. The tube bending machine and the robot share one and the same user interface of the programming system WPS 3 Easy Way. Bending and handling processes are therefore easy to control. The expanded Customer Service and the Tool Centre with its web shop are further important topics. Online registration is possible on the in-house exhibition's website.
Wafios AG
 Silberburgstrasse 5
 72764 Reutlingen/Germany
 Tel.: +49 7121 146-0