18/01/2023 –
Advertisement
Considerations for the effective decarbonization of cable systems
I recently had the pleasure of attending and presenting at the August 2022 Session of the International Council of Large Electric Systems (@CIGRE) in Paris. It is widely agreed that cross-industry value chain collaboration is essential to improve the sustainability of power cable design, but more is needed.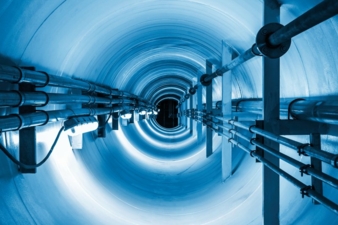 My contribution at CIGRE proposed a holistic approach to evaluating sustainable solutions, as well as the implementation of a common metric to measure impact.
At Dow, we are constantly innovating new ways to make cable production more sustainable. One of the latest solutions is a novel cross-linked polyethylene insulation system, ENDURANCE™ HFDD-4201" Compound for Cable Systems that enables shorter degassing periods, resulting in lower carbon and methane emissions during the manufacturing phase. A common metric would allow innovative solutions like HFDD-4201 to have a real impact for cable manufacturers and utilities providers who are concerned with decarbonization of the grid.
A common metric to measure impact over a lifetime
The environmental impact of a cable system is generated by distinct entities along the entire value chain, beginning with the raw material suppliers, then the cable manufacturers, the installers, the system operators and finally, the asset owners at the end-of-life.
Some of these elements have a one-off impact – once the cable is produced, transported, and installed, it produces no further carbon dioxide (CO2) emissions. These values can be considered once, at a constant value. On the other hand, once the system is installed and in use, it generates emissions throughout its lifetime.
When a cable transmits electricity, not all of it 'arrives' from the source, resulting in wasted electricity – referred to as 'losses' – so the carbon emissions are also wasted. However, thanks to the integration of renewable energy into the grid and increased efficiency, the emissions associated with these losses are likely to decrease over time.
What all of this illustrates is the complexity of the emissions system, the need for a holistic view, and a harmonized approach to measuring impact when evaluating different options, particularly newer and more sustainable solutions. A common metric that considers the entire lifetime of the cable system, and where equivalent greenhouse gases such as methane can also be converted to carbon dioxide.
I arrived at: kg equivalent CO2 /kW/lifetime
Broken down, here is what each element in the metric captures:
– Carbon impact of the raw materials used: carbon dioxide emission (kg eq. CO2/kg material)
– Cable production, transportation, installation, end-of-life: carbon dioxide emissions (kg eq. CO2/km cable)
– Operation phase: losses (kW/km cable)
– Longevity: years of lifetime
If and where the cost of carbon dioxide is defined, it would also be possible to calculate the cost of the total emissions of a cable system. This could be included in the total cost of ownership (TCO) together with the capitalized losses, hence considering the cost of investment, cost of operation and environmental costs as well
Energy supply is an increasingly urgent issue, not just for consumers, but also for those producing the materials used in supplying energy. It is more important than ever for the industry to focus on sustainability along every phase of a cable's lifetime and take a rigorous and pragmatic approach to measuring emissions. By adopting a common metric, we can more effectively understand the impact of a cable system over its entire lifetime and make better material and production decisions.
To help our customers maximize their sustainability outcomes, our novel cross-linked polyethylene insulation system, ENDURANCE™ HFDD-4201 enables lower environmental impact during the manufacturing phase. It's just one of the ways that we're supporting the industry on its decarbonization journey.
Learn more about ENDURANCE™ HFDD-4201.
The author is Edit Berczi, Market Manager Wire and Cable at Dow Inc.
Dow Chemical Europe SA
 Bachtobelstrasse 4
 8810 Horgen, Switzerland
 Contact person is Edit Berczi
 Eberczi@dow.com