27/12/2021 –
Two products lines aimed at manufacturers of cables
Machines for unwinding, measuring and winding
Drouaire et fils offers two product lines aimed at manufacturers and distributors of electric cables, telephone cables, fibre optic cables, and tubes.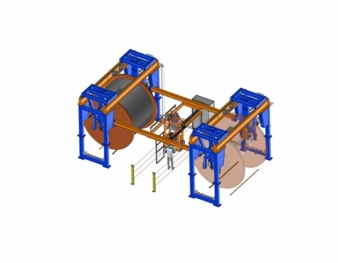 The french company designs and manufactures cable-handling machines for unwinding, measuring and winding, as well as dynamic storage racks for cable drums. They also manufacture equipment for building sites like unwinding jacks, reel rollers, etc.Their customers are mainly worldwide cable distributors and cable producers.
The easy to use and robust winding machines are designed for intensive work in logistic centres.
The company´s gantry rewinding lines are conceived for big and heavy drums, up to Ø 3500mm and 15t. Customers can rewind in all safety and ergonomic conditions cables from a drum to another drum or in coil. Drouaire et fils can adapt the machine to customer's needs, for example by connecting the customer's ERP system to the machine via a barcode scanner.
Drouaire+Fils S.A.S.
ZI Route de Tonneins
47160 Villefranche du Queyran
Tel.: +33 553 881-127
contact@drouaire.com
www.drouaire.com