14/06/2022 –
Cable manufacture
Braiding machine typ "Speedmaster 100"
The "Speedmaster 100" is an easily recognizable machine with a proven track record around the world. Customers have been using the original high-speed, rotary machine to shield cable for decades.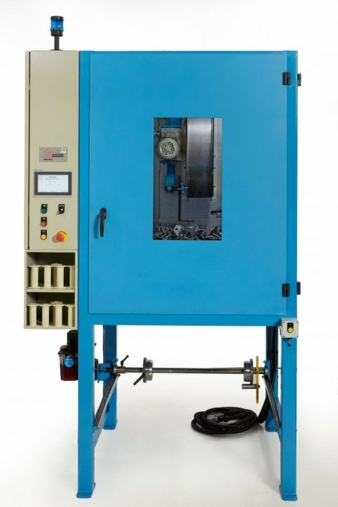 Over the years, the machine has evolved to meet application requirements and customer expectations. Wardwell invites customers to stop by their stand to see the latest version of this popular unit.
Equipped with motorized capstan for electronic pitch selection, enhanced sound enclosure with light and exhaust fan, automatic lubrication system, empty bobbin detector, longitudinal taping attachment and numerous additional features, the "Speedmaster 2M" delivers a great value at a modest price.
Additionally, the system on display at "wire" comprises an integrated payoff mechanism and a driven wind-up for reels up to 800mm diameter. The "W6-800" is equipped with rolling ring style traverse, hydraulic lift, adjustable wind-up tension, reel arbor and safety guarding.
Wardwell Braiding Co.
wire 2022, hall 9 booth B 06
Tel.: +1 401 724 8800-135
www.wardwell.com