16/01/2023
Linxon wins turnkey substation order from Vattenfall Eldistribution in Sweden
Linxon has been chosen by Swedish distribution system operator, Vattenfall Eldistribution, to deliver 400 kV, 220 kV and 132 kV substations in Hagby in northern Stockholm.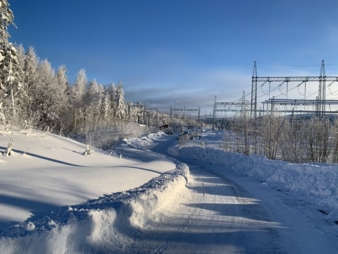 With commissioning planned for spring 2025, the new contract involves building a brownfield 132kV station (comprising 8 bays and on the site of an old station to minimise increased footprint), the extension of a 400kV substation with 2 bays and the demolition and replacement of a section of another 220kV substation.
"With extensive experience in brownfield and rehabilitation projects, we are proud to take on this complex project and will keep outages to a bare minimum throughout the entire construction phase," said Ingela Hålling, Managing Director of Linxon Hub Nordics.
Vattenfall Eldistribution is the largest owner and operator of the regional power grid in Sweden and among the three largest players in local grids. They own and operate 13,000 miles of regional and local networks in western, central and northern Sweden and supply electricity to approximately 900,000 customers – households, businesses, industry and society. (source: Vattenfall Eldistribution).
The Hagby substation refurbishment is part of an overall scheme to meet increased power supply demands by strengthening the transmission grid in the Stockholm region. In a time of heightened energy costs, the revamp is designed to both increase performance and decrease future maintenance costs, whilst ensuring minimal environmental impact.
Linxon is building the infrastructure to power the world with carbon free energy, by continually looking for supply options and working methods that significantly reduce carbon emissions, throughout the design, procurement, construction and operational phases. This new contract builds on an ongoing relationship between the two parties in the Swedish capital, with Linxon winning orders in May 2022 from Vattenfall Eldistribution to provide two other turnkey substations replacing old equipment in Gullarängen and Nynäshamn.
"We thank Vattenfall Eldistribution for the renewed confidence it has shown in Linxon's power transmission expertise and are delighted to be part of their vision to upgrade electricity grid capacity and performance in Sweden's capital," added Ingela Hålling.