08/05/2023 –
Greeting
Inspired manufacturing at "Interwire"
The Wire Association International (WAI) will host "Interwire 2023" May 9-11 at the Georgia World Congress Center, Atlanta, GA, USA, where the exposition began in 1981.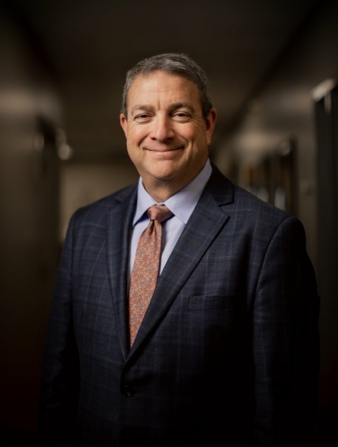 It's hard to measure the advances in the wire and cable industry since then in terms of research, technology, product development, and production.
What is clear is that wire producers competing in the early 1980s did not have the benefit of using machine learning, AI, robotics, or IoT – all tools being adopted globally in our industry today.
Seemingly, changes in production happened gradually. The introduction of Industry 4.0 to wire makers helped shift the theoretical to the possible to the proven. As wire plants came online using smart factory methods, so came the uptick in realized gains. Now we see an accelerated pace as companies – both manufacturers and suppliers – position for the future.
"It is my great honor to invite you to 'Interwire' "
Kurt Breischaft, 2023 WAI President
It's fitting that "Inspired Manufacturing" is the theme of "Interwire" and WAI's educational program. The Association's Board of Directors and volunteers curated a program to deliver the 'How and Now' of wire making.
Highlights:
– Keynotes by Srinivas Siripurapu, Chief Innovation and R&D Officer, Prysmian: "Innovation, Investments & Incentives – Electrifying the wire and cable industry for a brighter future;" and Rich Stinson, President and CEO of Southwire Co.: "The future is electrified!"
– Session tracks on Industry 4.0, workforce issues; and extrusion polymers
– Production solution demonstrations
– Steel and copper panel sessions
– Technical papers presentations
– Fundamentals of Wire Manufacturing course, May 8.
This focus on WAI's educational mission and access to the 300 companies exhibiting new products and services at the show will certainly inspire visitors to expand capacity, increase productivity, reduce waste, drive innovation, and ensure safety in their operations. See details: www.interwire23.com
The Wire Association International
71 Bradley Road, Suite 9
Madison, CT 06443-2662, USA
Tel.: +1 203 453-2777
www.wirenet.org