01/05/2021 –
Greetings / 70 years WIRE (1951-2021)
An indispensable source of information
70 years of WIRE magazine also means almost 100 years of Meisenbach Verlag. It also means almost a century of opinion-forming and competent technical reporting on a wide range of topics, from trade and metalworking to textiles.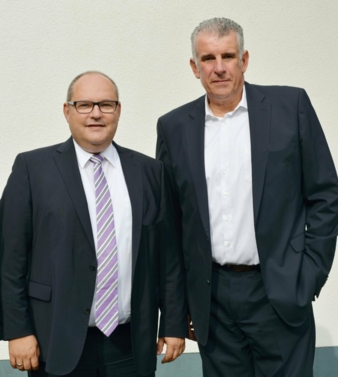 Dear Meisenbach Team,
The German Verband der Draht- und Kabelmaschinenhersteller e.V. (VDKM) and the International Wire and Cable Machine Exhibitors Association e.V. (IWCEA) have represented the German and European manufacturers of wire processing machines for decades. For generations, they have considered the Meisenbach Verlag and its WIRE magazine an indispensable source of information.
The Chinese scholar and philosopher Confucius said: "Every journey starts with a single step".
The first step the Meisenbach Verlag took was to publish the German trade magazine DRAHT from which eventually evolved the English edition WIRE, a now widely respected and sought-after trade magazine in Europe and beyond, whose journey is far from over.
With such a history, the WIRE magazine does not only serve as a source of information, but also as a historical testimony, reflecting the progress and technical development of our industry over the past years. The WIRE has been a mirror of the latest developments in the wire processing industry over many decades. The industry's beginnings in the 50s with the leap from mechanics to electronics or later the transition from NC- to CNC-controlled machines are just a few examples worth mentioning.
It is an indispensable market medium with which this progress of the wire processing industry can be competently and neutrally conveyed to our association members' customers. Furthermore, the WIRE magazine has been of great importance as the voice of the VDKM and IWCEA for decades.
Currently, the Corona pandemic poses a major challenge for the world. It affects us all and penetrates all sectors of the economy. Nevertheless, we – as well as the Meisenbach Verlag – have experienced many ups and downs in the past, and we are confident that we will also master this crisis with success.
We want to congratulate the entire WIRE publishing team on 70 years of exciting reporting and we are looking forward to many more years of partnership and cooperation ahead of us.
Here's to a long journey!
Warm regards
Dr.-Ing. Uwe-Peter Weigmann, President VDKM, and Dipl.-Ing. Ralf Kappertz, President IWCEA
Verband der Draht- und Kabelmaschinenhersteller e.V. (VDKM)
Goldene Pforte 1, 58093 Hagen, Germany
Contact person is Dr.-Ing. Uwe-Peter Weigmann
Tel.: +49 2331 9588-51
info@vdkm-iwcea.com
www.vdkm-iwcea.com
International Wire and Cable Machine Exhibitors Association e.V. (IWCEA)
Silberburgstraße 5, 72764 Reutlingen
Contact person is Dipl.-Ing. Ralf Kappertz
Tel.: +49 7121 146-0
info@iwcea.com
www.iwcea.com