09/02/2022 –
Lockheed Martin Aeronautics adopts Siemens' "Xcelerator" portfolio
Digital engineering transformation
Lockheed Martin's Aeronautics business has selected Siemens' "Xcelerator" portfolio of software and services to support its digital engineering transformation.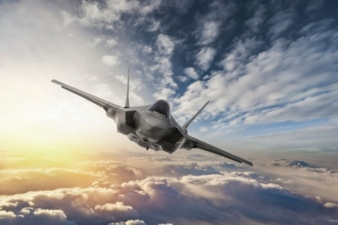 Through a multi-year contract, the company plans to leverage Xcelerator to achieve its goals for mission-driven digital transformation – accelerating program lifecycles, driving cost savings and fostering greater innovation.
"Lockheed Martin Aeronautics is a leader in the aerospace industry, and their decision to expand adoption of Siemens' Xcelerator portfolio enables driving digital initiatives and winning programs," said Tony Hemmelgarn, President and CEO of Siemens Digital Industries Software. "Building on our experience of the F-35 program and through close collaboration, Siemens is excited to help Lockheed Martin accelerate production and meet DoD contract requirements for both, current programs and new initiatives."
Future programs to leverage Xcelerator as digital platform
Siemens Digital Industries Software is driving transformation to enable a digital enterprise where engineering, manufacturing and electronics design meet tomorrow. The Xcelerator portfolio helps companies of all sizes to create and leverage digital twins that provide organizations with new insights, opportunities and levels of automation to drive innovation. For more information on Siemens Digital Industries Software products and services, visit www.siemens.com/software.
Siemens AG
Werner-von-Siemens-Strasse 1
80333 Munich, Germany
Tel.: +49 89 3803 5491
contact@siemens.com
www.siemens.com